Thursday, June 16, 2022
6:00pm - 8:00pm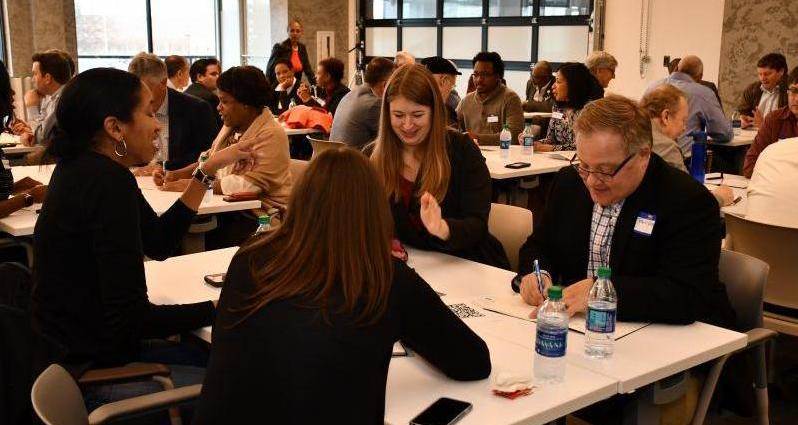 Join us for our first in-person Networking event in over 2 years! This month we will be at ROAM Galleria. Featuring a structured networking activity and an opportunity to chat with peers and PMI Atlanta leaders, this event also provides a presentation to improve your project management and professional skills.
Presentation Details
Limiting beliefs can prevent project managers from taking action to grow professionally and personally. It's All about finding clarity and the right mindset.
Are you limiting your potential? You can have all the right skills and certifications as project management professionals, but if your mindset is not in synch, you can quickly become stagnant in your career and in life. After two years of COVID-19 isolation, many of us are finally emerging, finding new purpose, new direction and even new jobs. it's time to take back control and take uncomfortable action. Let us help you get there. The networking speaker for June will help you 'ignite" into action.
Sign up and join us for what promises to be a thought-provoking evening of discovery presented by success coach, Gladys Agwai.
Presenter Biography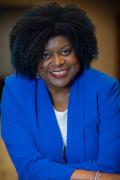 Gladys Agwai is an authentic, engaging, inspiring, and results-driven international author, speaker, coach, teacher, and strategist. She provides inspirational enrichment programs related to self and business discovery, leadership, and transition strategies. She has addressed audiences in many settings in the U.S. and abroad, some of which include the United Nations CSW65, VEEAM Software, the Project Management Institute, University of Chicago Health, Small Business Administration, and many more.
Gladys spent 30 years as a corporate executive leader in the US, Nigeria, Ghana, and Kenya. Her leadership spans multiple functional areas, including sales, marketing, financial, and operations in key industries. She has received top leadership and sales awards throughout her career.
On an executive loan program, Agwai spent seven years working with the Committee for the Olympic Games and provided game-changing thought leadership on its resource strategy that was implemented for future Olympic games.
In 2014, she transitioned into entrepreneurship as Founder and CEO of Ignite Within, where she coaches leaders toward taking actions to accelerate personal, professional, and organizational growth. She brings a global perspective to ensure clarity of purpose.
All these experiences inspired Gladys to write. She is now the author of three books, (1) "Dumped! NOT Dumped On! How to Stop Reliving the Negative Impact of Rejection in Your Life, Business, and Career," (2) "IMPOSTER: Five Strategies to Your Authentic Self," and (3) co-author of "Life Boosts: Strategies, Tactics, and Ideas to Boost Your Wealth, Health, and More!"
Gladys holds a Bachelor of Arts degree in Business Administration and a Master of Science in Leadership. She has had a positive impact on others through the mentoring and coaching of individuals and small businesses' growth and development internationally.
She has always had a passion for working with teenage girls and became a foster parent of two girls. She mentors and coaches' young women in high school and college through her Girls Ignited program and one-on-one providing skills to help them successfully navigate through life, careers, and business. Her favorite role is being the grandmother of three wonderful children – Prince 9, Ana 7, and Rose 2. She enjoys inspirational reading and beach vacations.
Where
ROAM Innovative Workplace, 3101 Cobb Pkwy SE Suite 124, Atlanta, GA 30339
Registration
Members: $30
Non-Members: $35
Same day registration add $5.
Space is limited. Snacks and non-alcoholic beverages will be provided.
**Effective immediately - We will no longer be accepting cash/check for walk-ins**
Logging PDUs
Earn 1 PDU: Leadership
PDUs can be claimed here.
For detailed instructions, please visit the CCRS User Guide.