Thursday, June 17, 2021
6:00pm - 7:30pm
In this engaging, interactive, and entertaining presentation, you as a project management professional will learn to dramatically improve skills in addressing unconscious bias in yourself and in others in your team and organization. Cutting-edge research in cognitive neuroscience and behavioral economics shows that we all suffer from subtle and unconscious, dangerous judgment errors called cognitive biases, which cause us to make bad decisions in evaluating people.
By refining emotional intelligence, which refers to skills in understanding and managing emotions, you will gain awareness of when feelings are likely to lead you into these mental blindspots. Attendees can increase their understanding of "social intelligence," the strategic capacity to evaluate and influence other people's emotions and relationships. Social intelligence skills like cultivating valuable relationships, engaging stakeholders, empathetic listening, curious questioning, improving teamwork, mediating and resolving conflicts, reframing, exhibiting leadership presence, and motivating others enable you to help those in your team and organization recognize unconscious cognitive biases and avoid them.
This presentation will offer case studies and best practices, combined with groundbreaking research in emotional and social intelligence, to give you the most critical skills and take-aways that you need to help yourself and others defeat unconscious bias.
Presenter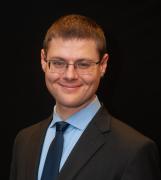 Dr. Gleb Tsipursky is an internationally-renowned thought leader in future-proofing and cognitive bias risk management. He serves as the CEO of the boutique future-proofing consultancy Disaster Avoidance Experts, which specializes in helping forward-looking leaders avoid dangerous threats and missed opportunities.
A best-selling author, Tsipursky wrote Never Go With Your Gut: How Pioneering Leaders Make the Best Decisions and Avoid Business Disasters (Career Press, 2019), The Blindspots Between Us: How to Overcome Unconscious Cognitive Bias and Build Better Relationships (New Harbinger, 2020), and Resilience: Adapt and Plan for the New Abnormal of the COVID-19 Coronavirus Pandemic (Changemakers Books, 2020). His writing was translated into Chinese, Korean, German, Russian, Polish, and other languages.
Tsipursky's cutting-edge thought leadership has been featured in over 550 articles and 450 interviews in prominent venues. They include Fortune, USA Today, Inc. Magazine, CBS News, Time, Business Insider, Government Executive, The Chronicle of Philanthropy, Fast Company, and elsewhere. His expertise comes from over 20 years of consulting, coaching, and speaking and training for mid-size and large organizations ranging from Aflac to Xerox. It also comes from his research background as a behavioral scientist with over 15 years in academia, including 7 as a professor at Ohio State University. Contact him at Gleb[at]DisasterAvoidanceExperts[dot]com, follow him on LinkedIn, Twitter @gleb_tsipursky, Instagram @dr_gleb_tsipursky, Medium @dr_gleb_tsipursky, Facebook, YouTube, and RSS, and get a free copy of the Assessment on Dangerous Judgment Errors in the Workplace by signing up for his free Wise Decision Maker Course.
Fees
Members: $8
Non-Members: $10
PDUs
1 PDU: Leadership