"Valuable Perspectives: Everyone Has One"
presented by Deborah Lanham
We are bringing back PM in the AM in Alpharetta! Join us at J. Christopher's as we start the day off right with a thought-provoking presentation. Order off the menu and network with your PM and community peers.
Presentation
As American culture continues to shift demographically business leaders are taking a closer look at how effective their Diversity & Inclusion efforts have been. Deborah will discuss why it is important to approach this topic understanding the business opportunity and a way to motivate and maximize talent to its fullest potential. She will share her experience building diverse teams and the value it brought to her own productivity. You will also learn why it is so important to identify your strengths so that you will seek to artfully collaborate with those who bring a different perspective.
Biography
Deborah Lanham is an experienced business leader with a desire to help others succeed. She has a strong and varied career in sales and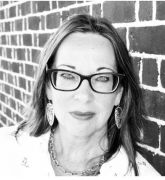 marketing and has enjoyed working for global, national, regional and local brands. With more than twenty years of experience delivering growth results through innovation, strategy and implementation, Deborah believes the key to her success is a high-quality, diverse network. She possesses the innate ability to communicate and connect with all people which served her well while Vice President of Business Development for eight years at the Greater North Fulton Chamber of Commerce. In Deborah's new role as Producer for a small film production company, the door is wide open to an exciting industry that is flourishing in the state of Georgia. This also aligns perfectly with Deborah's launch of a business consulting company which will focus on creative professionals.
When
Wednesday, March 20, 2018, 7:30 AM - 9:00 AM
Where
J. Christopher's, 11725 Alpharetta Hwy, Roswell, GA 30076
Fees
PMI Atlanta Member: $10.00
Non-Member: $12.00
We no longer accept cash registrations at the door. Please register in advance or via credit card at the door.
Meeting content, presenter, and location are subject to change. Refunds will not be made for changes in meeting content, presenters, or locations.
Logging PDUs
Earn 1 PDU
PDUs can be claimed here.
For detailed instructions, please visit the CCRS User Guide.