"Developing a Cohesive Team"
Presented by Perry Anne Scott, Converge Coaching & Consulting
We are bringing back PM in the AM in Alpharetta! Join us at J. Christopher's as we start the day off right with a thought-provoking presentation. Come order off the menu and network with your PM and community peers.
Presentation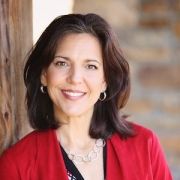 Teamwork: the cooperative effort by members of a group to achieve a common goal. Have you ever had associates you were excited to have join your team, only to find out 3 months later they drove you crazy and you felt like tearing out your hair (or theirs)? Do you think some people just say "yes" to placate you, but really have no commitment to your project? Then this presentation is for YOU!
You've probably heard of Patrick Lencioni's international best-seller, The Five Dysfunctions of a Team. But did you know there's an online assessment you can use based on Lencioni's model? Perry Anne has worked with some great teams and some not-so-great ones. And she's here to share with you her 20 years of lessons learned in building a cohesive team and the tool that will help YOUR team get business results!
You will leave with:
An understanding of the 5 behaviors that effective teams exhibit
A brief experience of what the assessment and teambuilding program can deliver
A proven tool you can use to get your team more productive and higher-functioning - making better, faster decisions, and tapping into the skills of all its members
When
Wednesday, May 15, 2019, 7:30 AM - 9:00 AM
Where
J. Christopher's, 11725 Alpharetta Hwy, Roswell, GA 30076
Fees
PMI Atlanta Member: $10.00
Non-Member: $12.00
We no longer accept cash registrations at the door. Please register in advance or via credit card at the door.
Meeting content, presenter, and location are subject to change. Refunds will not be made for changes in meeting content, presenters, or locations.
Logging PDUs
Earn 1 PDU: Leadership
PDUs can be claimed here.
For detailed instructions, please visit the CCRS User Guide.