"Hard Knocks - A Start-ups's Story" Presented by John Buschman, CEO/TableTop
PMI Atlanta Technology Forum provides an environment for Project Managers to adopt and benefit from the latest technology in their professional life and career. The forum also plans to bring speakers to discuss & share the best practices in technology.
Presentation
Hard Knocks - A Start-Ups's Story. We will be presenting on the trials and tribulations of taking a start-up from just a concept and growing it into a true technical company with customers and a working viable MVP.
We will discuss our solution, technical challenges, as well as the various battle scars we've accumulated along the way.
Biography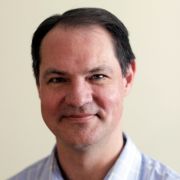 Senior-level technical visionary with 22 years of diverse architectural insights as well as change management experience. During his career, he has developed cutting edge CRM, BI, and SaaS solutions in order to help organizations realize exceptional cost savings through data-driven decisions. His endeavors have allowed him to work at such prestigious U.S. organizations as: AT&T, UPS, Churchill Downs, Autotrader.com, The Home Depot, IHG, Coca Cola, NAPA, and Delta. He has also worked overseas while architecting and implementing an entire SaaS solution which revolutionized a CRM service provider's capabilities in Helsinki, Finland. What sets him apart is his unique ability to hold both technical conversations or by giving executive level presentations.. He has been requested to be a guest speaker at numerous conferences as well as a dedicated trainer for both CRM & BI applications.

When
Tuesday, October 23, 2018, 5:00 PM - 7:00 PM
Where
Hewlett Packard Enterprise, 5555 Windward Parkway, Alpharetta, Georgia 30004
770-343-4339
**Note: In support of HP security guidelines, kindly be prepared to provide a picture id to the HPE Security personnel at the HPE Lobby.**
Fees
PMI Atlanta Member: $12.00, Early Bird Rate $10.00 through October 16th
Non-Member: $15.00, Early Bird Rate $13.00 through October 16th
Forums no longer accept cash registrations at the door. Please register in advance or via credit card at the door.
Meeting content, presenter, and location are subject to change. Refunds will not be made for changes in meeting content, presenters, or locations.
PDUs
Earn 1 PDU
Talent Triangle Category: Strategic & Business Management

PDUs can be claimed here.
For detailed instructions, please visit the CCRS User Guide.