"Telling a Data Story with Visualization"
Presented by Rachel Stuve, Gouse Shaik and Laura Visconti
PMI Atlanta Technology Forum provides an environment for Project Managers to adopt and benefit from the latest technology in their professional life and career. The forum also plans to bring speakers to discuss & share the best practices in technology.
Presentation

People are inundated with ever growing amounts of data. How to understand it and being able to communicate the meaning effectively will determine the true value of the data and the business intelligence that can thus be understood and turned into sucessful decisions.
We will explore examples of BAD visuals from popular sources that tell a misleading story. You will find out the major mistakes that people make in designing reports so that you can avoid these pitfalls.
Attendees will learn how to best display their information to make a greater impact to their customers and management, ways to optimize their reports and dashboards to improve the effectiveness of their message and best practices for design and communication so you can be a visualization leader!
Biography
Rachel was born and raised in Michigan and now live Georgia metro Atlanta. She has various formal education credentials in IT, Bachelor in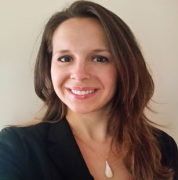 Information System and Master in Business Leadership and various technical certifications. She has been working in data analytics for 15+ years in a various array of industries such as healthcare, software manufacturing, automotive and government. She has led technical projects with global teams of 12+ and presented at multiple conferences on data algorithm function, visualization and user adoption. The best part of her career is mentoring to build excitement around STEM. In her spare time. she enjoys outdoor recreation and gain a lot of personal peace from nature. She also loves infoor cycling classes. She is absolutely addicted to Flywheel.

Gouse Shaik has 11 years of experience in dealing data warehouse projects in which 6+ years of experience in data visualizations. In his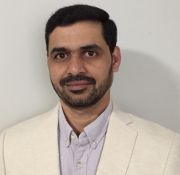 previous assignments he has helped big organizations like GE, Warner Music and United Healthcare standardize their dashboard best practices and trained many business analysts and developers to build data visualizations. In his present role at Philips, he helps users understand data by creating dashboards and works with internal customers to create visualization to meet their needs.
Laura Visconti has over 17 years of experience in reporting and analytics and now works as a Program Manager in Client Services for Philips. She received her B.A. from Dalhousie University in Halifx, N.S. and Certificate in Applied Information Technology from Information Technology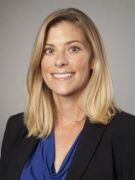 Institute in Halifax, N.S. During her career as a Business Analyst specializing in reporting, Laura has worked in the Financial and Healthcare Industries. Laura was heavily involved in fostering support for, and growing, the Analytics department at her previous employer, a Health Network in Connecticut. She is educated in Kimball Dimensional Modeling techniques, Data Warehousing and reporting tools such as Business Objects and Tableau. Since joining Philips as a Business Analyst on the BIS Team supportung the Customer Services North America group, Laura has moved into a field role, supporting customers in the Atlanta Region. In her free time, Laura enjoys playing tennis with her friends and spending time with her husband and dogs.

When
Tuesday, March 26, 2019, 5:00 PM - 7:00 PM
Where
Hewlett Packard Enterprise, 5555 Windward Parkway, Alpharetta, Georgia 30004
770-343-4339
**Note: In support of HP security guidelines, kindly be prepared to provide a picture id to the HPE Security personnel at the HPE Lobby.**
Fees
PMI Atlanta Member: $12.00, Early Bird Rate $10.00 through March 19th
Non-Member: $15.00, Early Bird Rate $13.00 through March 19th
Light refreshments and beverages will be provided.
Forums no longer accept cash registrations at the door. Please register in advance or via credit card at the door.
Meeting content, presenter, and location are subject to change. Refunds will not be made for changes in meeting content, presenters, or locations.
PDUs
Earn 1 PDU
Talent Triangle Category: Strategic & Business Management

PDUs can be claimed here.
For detailed instructions, please visit the CCRS User Guide.