"Career Event – Moving Ahead in Turbulent Times"
presented by: Barbara Bermen, Sr. VP Regional Director | Dave Deiters, Executive Director | Holly Bail, Talent Manager, OneSpring
PMI Atlanta's Healthcare and Technology Forums have joined forces this month to bring the latest in Healthcare Technology. More info to come on this event!
Presentation
Managing your Career Search Like a Project!
Panel Recuriters will address the following areas:
-Job search during the pandemic and how ace an interview virtually
-Current job market updates
-Job Hunting tips- what really works today
-Resumes
-LinkedIn and other tools
-Q&A Get your questions answered by the experts
Biography
Speaker: Barbara Berman
Sr. VP Regional Director, Lee Hecht Harrison
Barbara Berman is the Senior Vice President and Regional Director of Professional Services at Lee Hecht Harrison, the global talent mobility leader in connecting people to jobs and helping individuals improve performance. In her role, Barbara manages the delivery of career transition services in Georgia, Florida, Alabama and Texas. Barbara has over 20 years experience in management and consulting across several industries. She has been recognized for her focus on quality, team development and customer service.
Prior to joining LHH, Barbara worked internationally with extensive background in training, management, and delivery of consulting services. Her experience is in both training organizations and universities. She has a proven track record of building strong client relationships, facilitating high quality presentations and successfully managing global projects to achieve business goals. She has been recognized as an outstanding communicator with success in creating new initiatives to serve national and international audiences.
Barbara holds a Master of Science in Education and has completed post-graduate work in Higher Education Administration. She is also a certified corporate coach and works closely with SHRM Atlanta, Girls Inc and Partners Against Domestic Violence (PADV). Barbara grew up in New York and has been in Atlanta for the last 30 years.
Speaker: Dave Deiters
Executive Director, Georgia Tech Scheller College of Business's Jones MBA Career Center
Dave is a 'recovering consultant' and is now enjoying his 2nd career with his dream job – connecting world class students with world class employers at the Georgia Tech Scheller College of Business's Jones MBA Career Center, as Executive Director. Recently named #1 for Full-time MBA career services in the world by the Financial Times, the Jones Center supports the career development of more than 160 Full-time MBA students and nearly 400 Evening MBA students.
After graduating from Georgia Tech, Dave began his career at Accenture and advanced to Associate Partner. He later joined North Highland as Principal, but moved up the ranks to President. While Dave was a senior leader at North Highland, the firm achieved remarkable growth, scaling from $45M to $350M in revenue, from less than 100 employees to over 1,000, and from three to 24 offices. During this period, Dave led a management team that maintained high employee engagement and client satisfaction ratings as well as implemented innovations within the firm, including an MBA hiring program.
He has served as board member and leader at a number of non-profit organizations including the Babson Center for Global Commerce and the Technology Association of Georgia (TAG).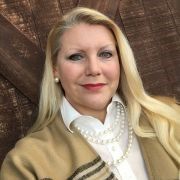 Speaker: Holly Bail
Talent Manager, OneSpring
OneSpring, LLC, an award-winning usability and design company, who's created a powerful approach to defining software applications through the use of visualization and Agile transformations headquartered in Atlanta, GA. As the Talent Manager at OneSpring, Holly identifies and places high performing consultants on federal and commercial engagements across the U.S. She is passionate and curious about all things talent management offering over 20+ years of experience in the recruiting and staffing industry while supporting varied business maturity models from technology start-ups to Fortune 500 organizations. Experienced in leading both recruiting operations and business development, Holly has created a reputation as a "stakeholder" because of her dedication to excellence, servant leadership philosophy, and commitment to community.
When
Tuesday, July 28, 2020, 6:00 PM - 8:00 PM
Where
Webinar
Fees
You will receive an email from the PMI Atlanta Chapter with the webinar link 24 hours before the event start time.
Members: Free
Non-Members: $5