PMI Atlanta Technology Forum provides an environment for Project Managers to adopt and benefit from the latest technology in their professional life and career. The forum also plans to bring speakers to discuss & share the best practices in technology.
Keynote Presentation: "Earned Value Analysis: It's not just for the PMP Exam anymore" presented by Glenn Boylan, PMP, Senior Project Manager, Cisco Systems
Special Thanks to Our Sponsor:

Light refreshments and beverages will be provided.
Earn one PDU for attending this event.
When:
Tuesday, April 25, 2017
5:00 PM - 7:00 PM
Where:
Hewlett Packard Enterprise
5555 Windward Parkway
Alpharetta, Georgia 30004
770-343-4339
**Note: In support of HP security guidelines, kindly be prepared to provide a picture id to the HPE Security personnel at the HPE Lobby.**
Fees
PMI Atlanta Member: $12.00, Early Bird Rate $10.00 through April 18th
Non-Member: $15.00, Early Bird Rate $13.00 through April 18th
Please note: Effective May 2016, Forums will no longer accept cash registrations at the door. Please register in advance or via credit card at the door.
---
Presentation Details:
Although Earned Value Analysis (EVA) seems like one of those topics you had to learn for the PMP Exam – and then forget – it is a valuable tool in the real world. It's easy to understand, easy to use, and an effective and objective measurement of project performance.
Talent Triangle Category: Technical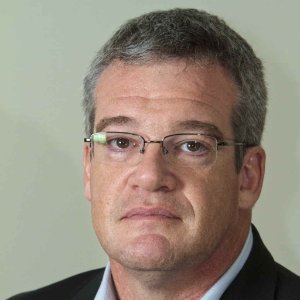 Glenn is a Program / Project Manager with experience in manufacturing, environmental, telecommunications, and IT. He is currently a Senior Project Manager for Cisco Systems for Collaboration technologies.

Glenn is also a regular guest lecturer at Georgia Tech graduate and undergraduate project management classes.


Meeting content, presenter, and location are subject to change. Refunds will not be made for changes in meeting content, presenters, or locations.

Logging PDUs:
For detailed instructions, please visit the CCRS User Guide.