Thursday, July 30, 2020
6:00pm - 7:30pm
Connecting the PM Community with Potential Employers in a Virtual Setting
Please plan to join us for our 3rd virtual event in our Career Series!
If you are a typical job seeker - you think the first thing you need to do is to write a resume.
This is wrong! The first thing you need to do is prepare to write a resume.
A job search is like a trip. If you decide to go on a trip with the only criteria - I want to go somewhere that will be fun - with a destination (or if you have a destination, without directions), you will get lost - and may not even get to where you want to go. Even if you do find your destination, it will take much longer than if you first researched where you really wanted to go and got a map on how to get there.
It is the same thing with a job search. A resume is only one part of this search - it contains directions (information) for potential employers to select you for the interview. It does not get you the job. You must be able to put in the right information for the employer to identify that you are the right person they want to interview for the job you really want to do. If you don't identify what you want to do and don't include the information the employer needs to find you, your resume will not be a great one.
Before you can write a resume, you first need to prepare. This preparation by Robin Schlinger of Robin's Resume consists of several steps:
Purpose of Preparing a Great Resume
Prepare to Create a Great Resume:
Know Where You Want to go
Find the Right Job
Gather Required Information
Gather what you want to include in the Resume
Why you also need a good LinkedIn profile
Future Steps
Biography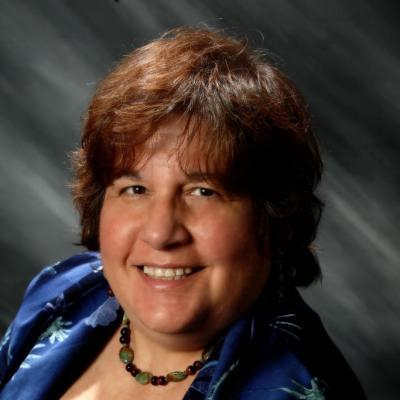 Robin Schlinger has been coaching clients and adding value to resumes since 2001. In 2006, she started her own company, Robin's Resumes®. In addition to being the owner of Robin's Resumes®, Robin also has won numerous awards as a Senior Human Resources Specialist providing contracting services for the Federal government. She has earned numerous resume writing and career coaching certifications.
Robin has been an active in contributor to numerous career organizations, including Career Directors International (CDI), National Resume Writers Association (NRWA), Georgia Career Development Association (GCDA), Career Thought Leaders, and Professional Association of Resume Writers and Career Coaches (PARW/CC). As the CDI Director of Awards, she oversaw the annual Toast of the Resume Industry (TORI) awards for five years.
She has delivered her motivational presentation on "How to Prepare to Create a Great Resume" over 50 times for nationally attended online webinars, Women For Hire, Career Ministries, professional conferences, colleges, companies, and professional business organizations.
Robin has spoken on Applicant Tracking Systems (ATS) resumes for nationwide organizations, including NRWA, CDI, Careerealism, National Career Summit, and CEUOneStop, along with additional presentations for GCDA and other organizations. Her research and approach for writing ATS resumes has been published in Resumes for Dummies, 101 Great Ways to Compete in Today's Job Market, and as a peer-reviewed article in the Career Planning and Adult Development Journal. US News and World Report covered her work on ATS in a feature article.
She has delivered federal resume presentations for the GCDA, nationally for final Career Management Alliance (CMA) conference, CEUOneStop, and a Georgia Institute of Technology national symposium.
Before becoming a resume writer and career coach, Robin earned a Bachelor of Science in Chemical Engineering from the Massachusetts Institute of Technology (MIT). She had a successful, over 20-year career, contributing millions to company bottom lines by leading projects as a process, research, and quality engineer and planning analyst for Fortune 500 companies.
Fees
Members: $8
Non-Members: $10
PDUs
1 PDU: Leadership