Written by: Mike Ososki, PMP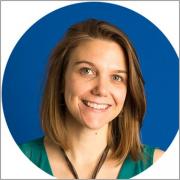 Presentation Overview
For big time ticket sales, it doesn't get much bigger than the Atlanta Braves. This is where Celeste works, specifically in "New Ticket Initiatives." She grew up as a huge fan of baseball, so it's a great fit with her sales and project management skills.
Like all the world, she's striving to figure out how to best bring back people getting together in person. April 9 is a big date: Truist Field opens to the public again, at 33% capacity. Health protocols will be in effect, including 6' spacing and masks. More here ... www.braves.com/LetsPlay.
Celeste has kept very busy with the details: A-List memberships, ticket accounts and packages, refunds, credits, groups, value plans, discounts, special events, mobile ticket sales, to name a few. Plenty of personal touch customer service conversations, too.
Flexibility is key, as they have "Plans B through Z" moving forward. It's tough for the waterfall-style planning mindset, but we don't know yet where we'll be as the weeks unfold. Celeste says, "It's crazy how many different scenarios there could be." Being optimistic and shooting high, the stadium is hoping to reach 100% attendance by the All Star Game in July, a big revenue stream. Go Team!
Takeaways
One step at a time, keeping the fans safely engaged.
Minimize physical points-of-contact.
You can't replace live events.
About PMI
Atlanta Chapter serves the Project Management Community in Metro Atlanta, and we're an active resource to corporations, community and government agencies throughout north Georgia. With over 5,000 members, PMI Atlanta is among the top 5 chapters in the world. Our professional expertise span across industries; we're the professionals building healthcare information technology systems, the engineers developing smarter public transportation, and the planners growing our communities more efficiently.