Written by D'Lovely Gibson
During our February Governance Forum, we had the pleasure of engaging with Michael Rice, Sr. Director of Technology at Cox Communications about their successes and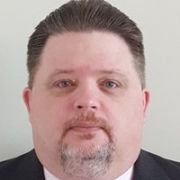 lessons learned implementing a Network Operation Center (NOC).
Most corporations have a NOC that focuses on Service Assurance, and Michael spoke about the importance of technology and tool automation. Cox, like many companies, is focused on efficiency, effectiveness, and enablement of NOC areas surrounding problem identification, analysis, and restoration. To stay best in class, companies are implementing the latest advancements in technology automation including machine learning, artificial intelligence, robotics (process automation), and analytics. With this advanced technology, Cox is able to focus on decreasing mean time to identify and resolving network issues at fast rates all while enabling customer experience and satisfaction.
The support of a robust project management team was critical for delivering Cox's NOC implementation. Co-location and collaboration across various teams of project managers was important in delivering against an aggressive timeline. While governance changed constantly to keep up with ever changing resources, team structures, and risk mitigation strategies, a "we're one team" attitude across the delivery team was essential for a successful launch.
---
About PMI
Atlanta Chapter serves Project Management Community in Metro Atlanta, and we're an active resource to corporations, community and government agencies throughout north Georgia. With over 5,000 members, PMI Atlanta is among the top 5 chapters in the world. Our professional expertise span across industries; we're the professionals building healthcare information technology systems, the engineers developing smarter public transportation, and the planners growing our communities more efficiently.