By Alex Blench, PMP
The PMI Atlanta Governance Forum hosted a discussion with Amanda Sheehan, the Portfolio Manager at OshKosh. Amanda was instrumental in the foundation of the Retail Division PMO. She delivered a thorough, operational level seminar on how to efficiently implement governance and build a PMO. Amanda stressed that disciplined governance is essential, and this fact is shared amongst many business leaders. Leaders recognize that change is required and yearn for improved visibility to costs, schedules, and deliverables. Amanda championed the need at OshKosh for Project Managers to lead that change and how to efficiently implement the governance of that team. Amanda emphasized that it was the backing from management that gave her the support she needed to build a PMO.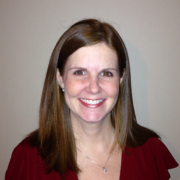 Establishing governance is all about building standardized, repeatable processes. One of Amanda's first tasks was to establish a common-core methodology for the organization to follow. This involved developing templates and other tools. These templates and tools served 2 purposes. First, they would allow her project managers to understand how the business operated and what was important to keep track of. Second, it provided leadership with visibility to costs, schedules, and deliverables because projects could be measured against a unique set of criteria.
Amanda clearly outlined the steps an organization should take when standing up a PMO:
Crawl:
o Establish a PM team
o Establish basic governance
o Manage top tier projects
Walk
o Create repeatable processes and templates
o Map out how projects align with strategy
o Partner with the business
o Focus on business cases
Run
o Align portfolios around corporate strategy
o Lead vs. Manage
Special thanks to our presenter Amanda Sheehan for an engaging discussion and for sharing her experience building a PMO from the ground up.
If you would like to learn more about Governance and the value it brings to projects, please join us at a future forum. The calendar can be found on the PMI Atlanta web site at http://www.pmiatlanta.org
Thank you to our sponsors at Global Payments for making this event possible.
---
ABOUT PMI
PMI Atlanta serves project managers in Metro Atlanta. Our Chapter is an active resource for corporations, community and government agencies throughout north Georgia. PMI Atlanta is the second largest chapter in the US and fifth largest in the world with over 4,000 members. Our professional expertise span across all industries. We're the professionals building healthcare information technology systems, the engineers developing smarter public transportation, and the planners growing our communities more efficiently.